Invitation Letter for ProPak Asia 2016 in Bangkok (15-18 Jun 2016, Booth 7D31)
2016-03-31
As The Exclusive Marketing Partner of Shandong Bihai Machinery Technology Co., Ltd and Shandong Bihai Packaging Materials Co., Ltd for Asia Pacific Area, Accel Products Ltd. is pleased to invite you to come and visit our booth 7D31 during the upcoming Propak Asia 2016 Fair (The 24th International Processing and Packaging Technology Event for Asia) scheduled to take place from June 15-18, 2016 at BITEC, Bangkok, Thailand.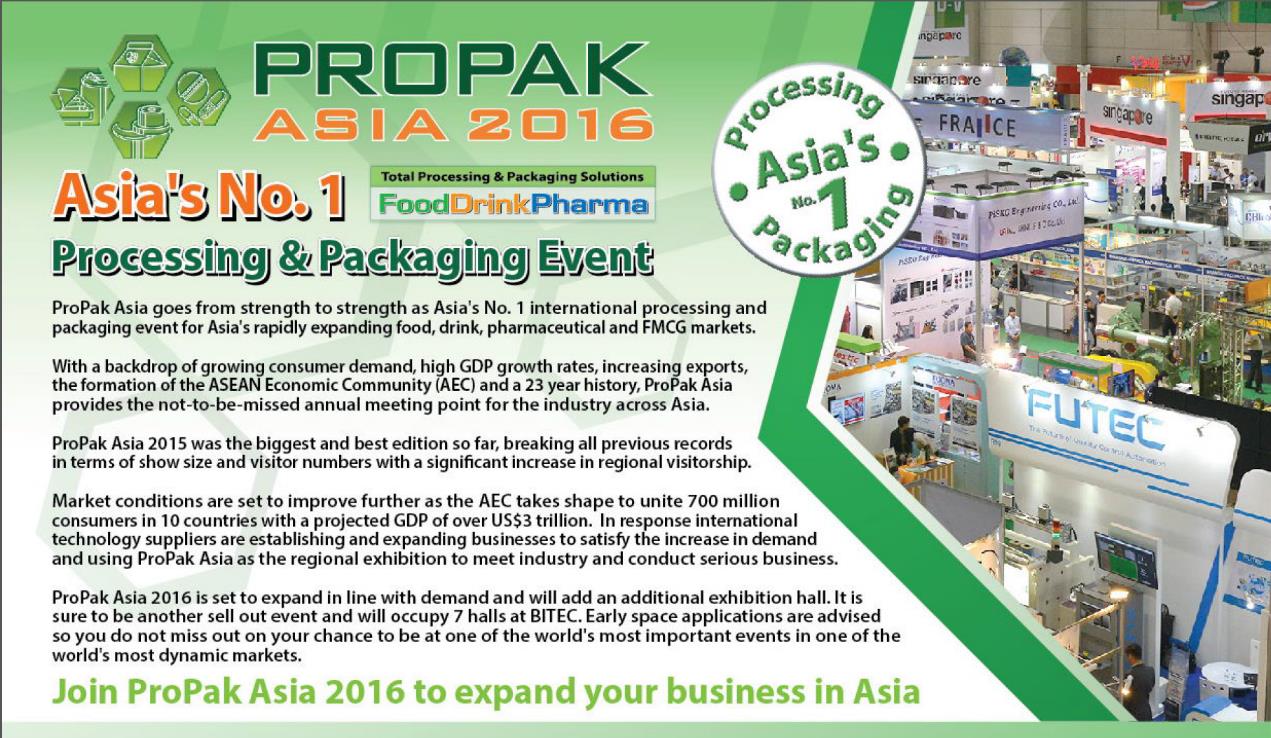 This year, we will be staging our high speed model BH7500 II Upgrade FM displaying 200ml slim pack with following features:
Main Technical Parameters

Capacity: 200ml Slim

Packaging Speed: 7500 Packs/hour

Power/Actual Power Consumption:45KW/20KW

Size: 5230 x 2000 x 3700mm (L x W x H)
Advantages

Automatic Splicing System: More efficient, Less Manual Handling, Cleaner Operation

Paper Route System: Better Run ability

Hydrogen Peroxide: Better Sterilized Performance

Automatic joint for PP Strip: More stable and reliable operation

More Modular Design: Easier operation and Simplified Maintenance.
We have also invited top management and technicians from Shandong on-site to explain and discuss with any interested parties on our model and other issues relating to aseptic processing technology and various application of our different packaging materials.
Thanks in advance for your interest and attention, and look forward to meeting you at Propak Show, booth number: 7D31 during 15th -18th June, 2016 at BITEC, Bangkok, Thailand.